Terex Trucks ADT challenge

Branding is all about perceptions. It's fair to say that the early models of the Terex Articulated Dump Truck (ADT) were not without their problems. The new Terex ADT however was a different machine altogether, but people still associated it with the trucks of old.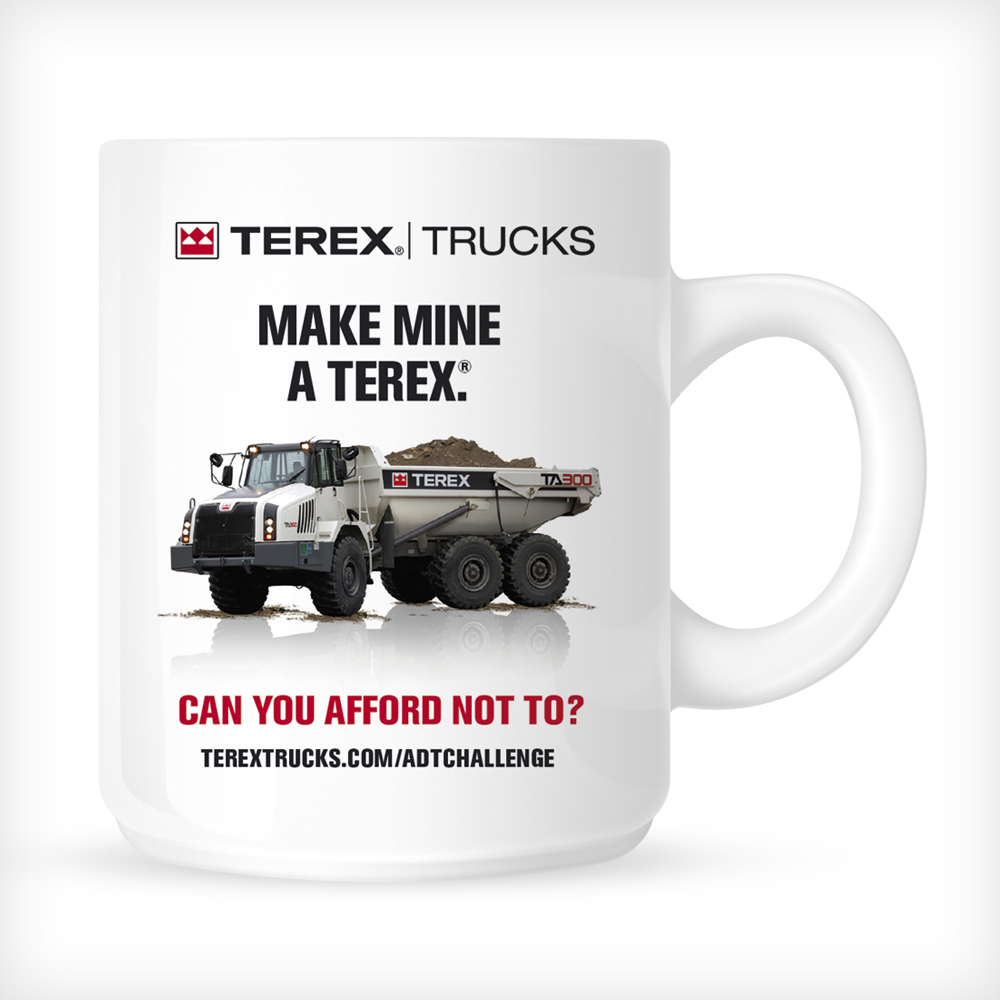 In support of a UK sales initiative we conceived the Terex ADT Challenge. The challenge, a short series of questions accessed via a campaign microsite, asked people to compare the new Terex ADT against their current brand of truck. To encourage people to take the challenge we sent them the perfect excuse – a tea break! Our magic brew did the trick, doors were opened for Terex and fleet orders were taken from previous and new customers.
"
On taking our challenge one particular prospective customer agreed to talk to us, after years of not considering the Terex ADT. Following a trial they placed an order for a fleet of six.

Lynsey Hanney, Communications Manager, Terex Trucks


"Greensquare" and "Green Square" are the registered trademarks of Greensquare Brand Design Limited. All rights reserved.