Customer e-zine for Terex Cranes

Terex Cranes manufacture the world's largest range of lifting equipment. We were appointed to create a new magazine for their global customers and followers. The result: "Lift".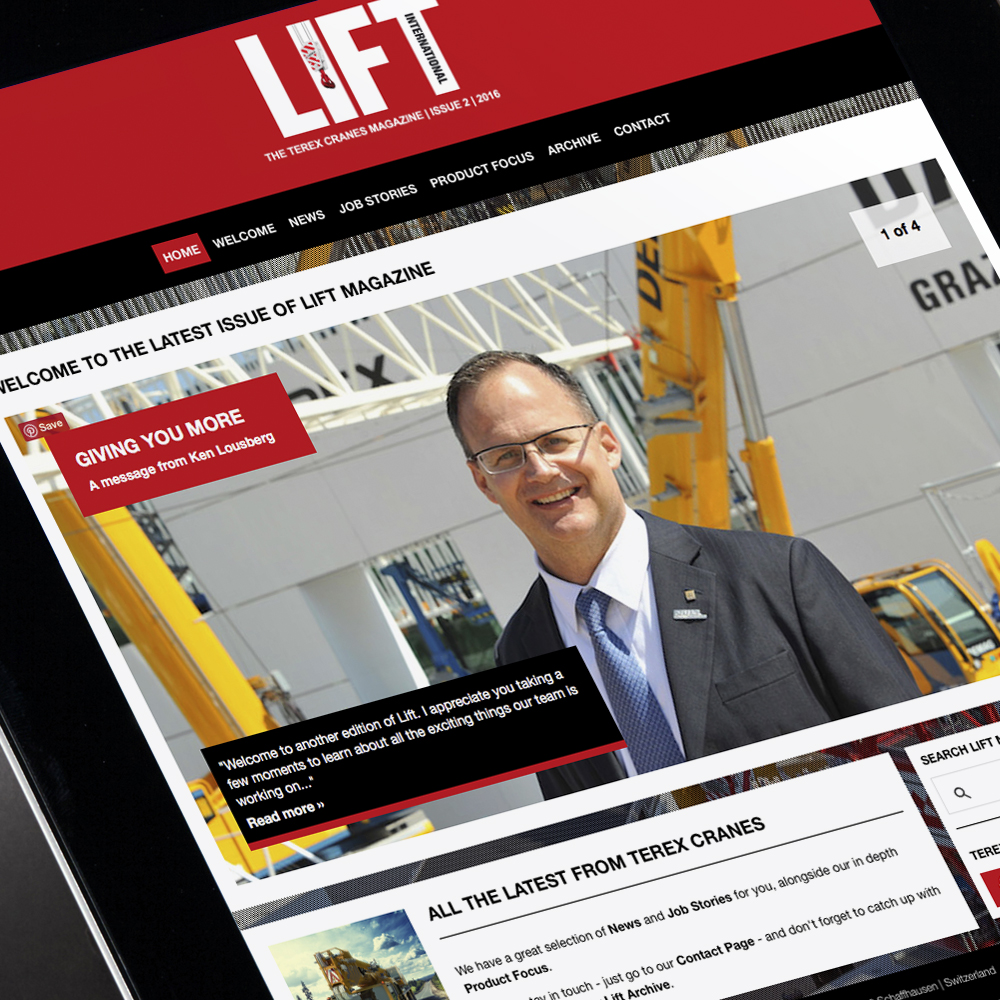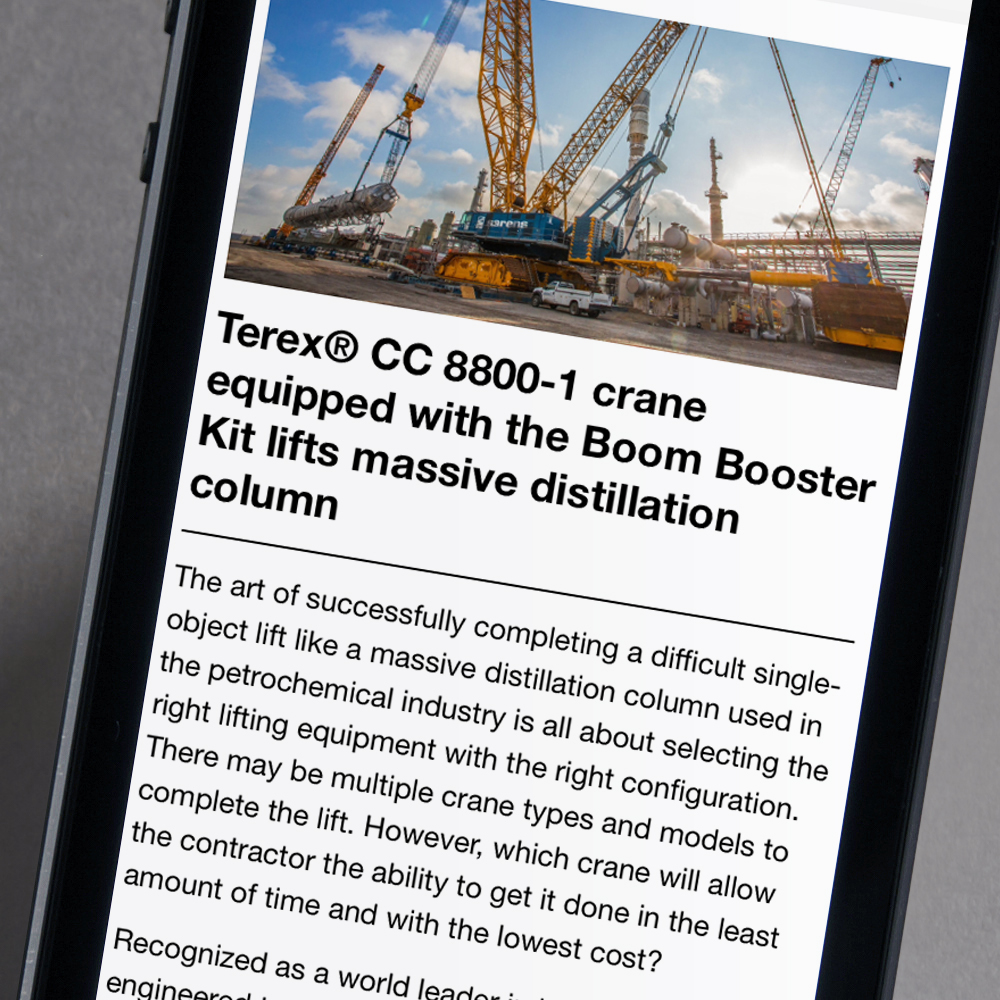 Our overhaul included a new name and the transition from interactive PDF to web-based responsive e-zine. Produced quarterly across twelve regional editions in eight languages, "Lift" captures the very essence of the Terex Cranes brand and provides the perfect solution for the company to engage with customers, increase enquiries and drive sales.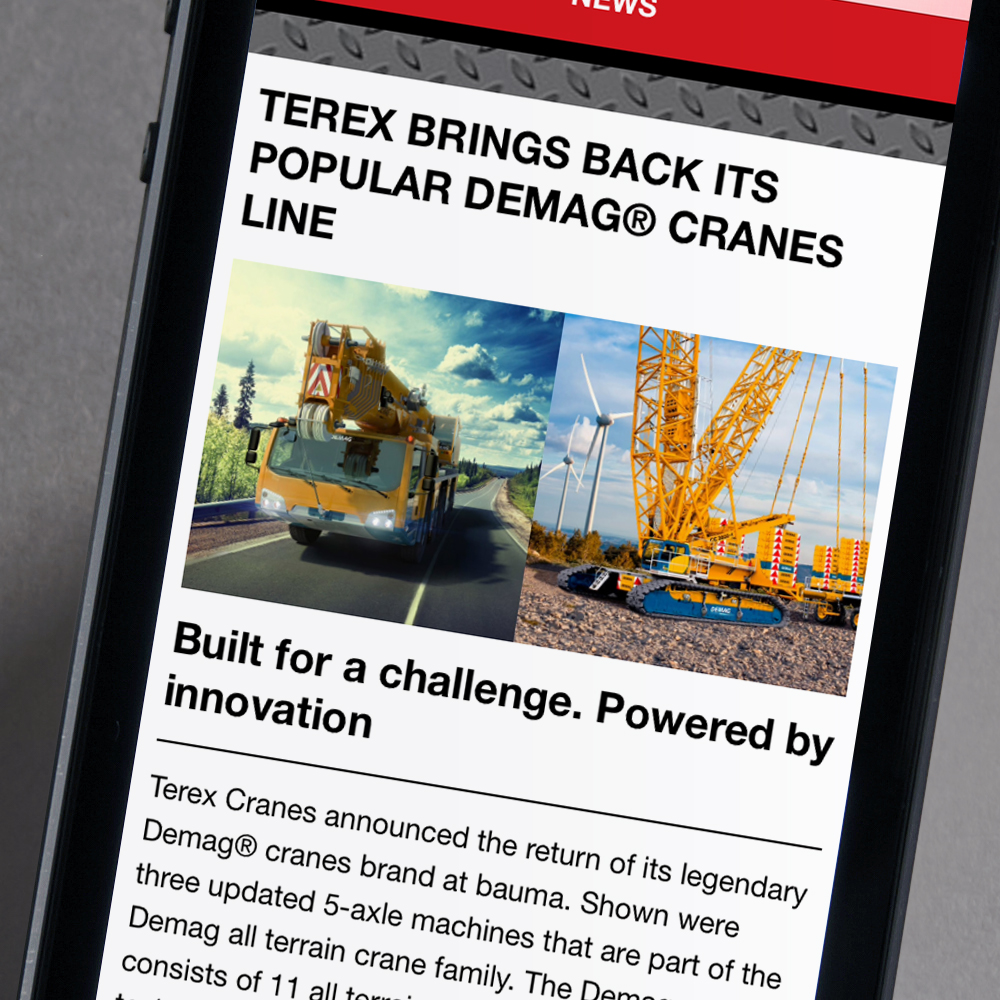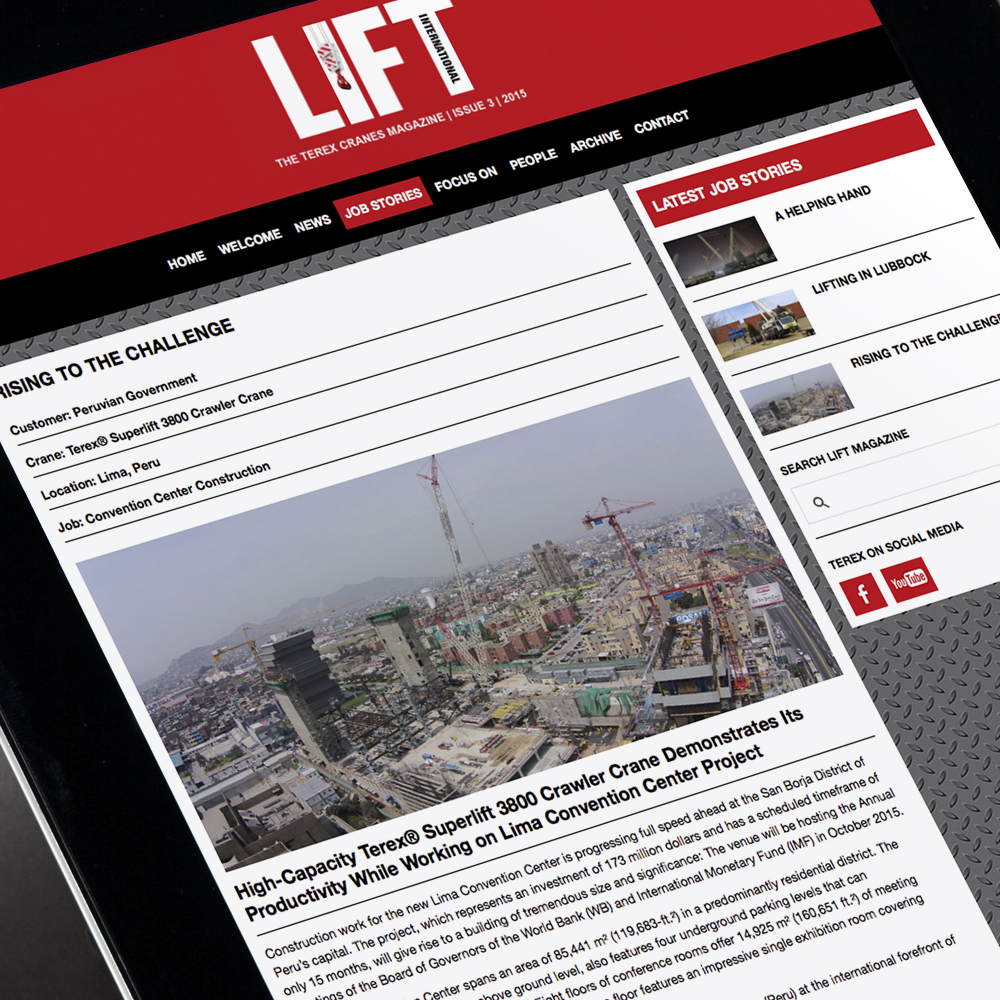 "
Readership has increased 75% following the creation of 'Lift' as a responsive designed e-zine.


"Greensquare" and "Green Square" are the registered trademarks of Greensquare Brand Design Limited. All rights reserved.